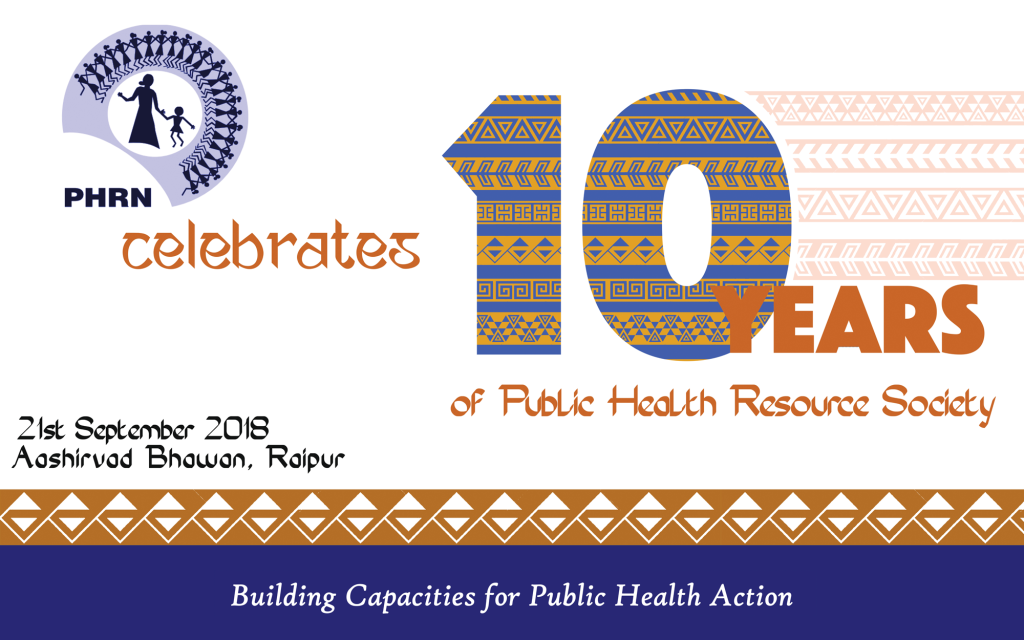 ---
Greetings !
We thank you for taking the time out to participate in the decennial celebration of Public Health Resource Society and it means a lot to us.
We are happy to share the programme schedule for the event with you. As you may be aware, the event is scheduled to be held on 21st September 2018 in Aashirvad Bhawan, Raipur, Chhattisgarh, and as reflected in the schedule, we are starting at 11.00 am. We are extremely grateful that our event is being graced by several eminent persons who have a long history of working with tribal communities. As you will observe from the programme schedule, it is a mixture of celebratory and academic sessions.
We look forward to seeing you in Raipur and hope you will enjoy the event!
---
Venue: Aashirvad Bhawan, Raipur, Chhattisgarh
Date: 21st September 2018
---
PROGRAMME SCHEDULE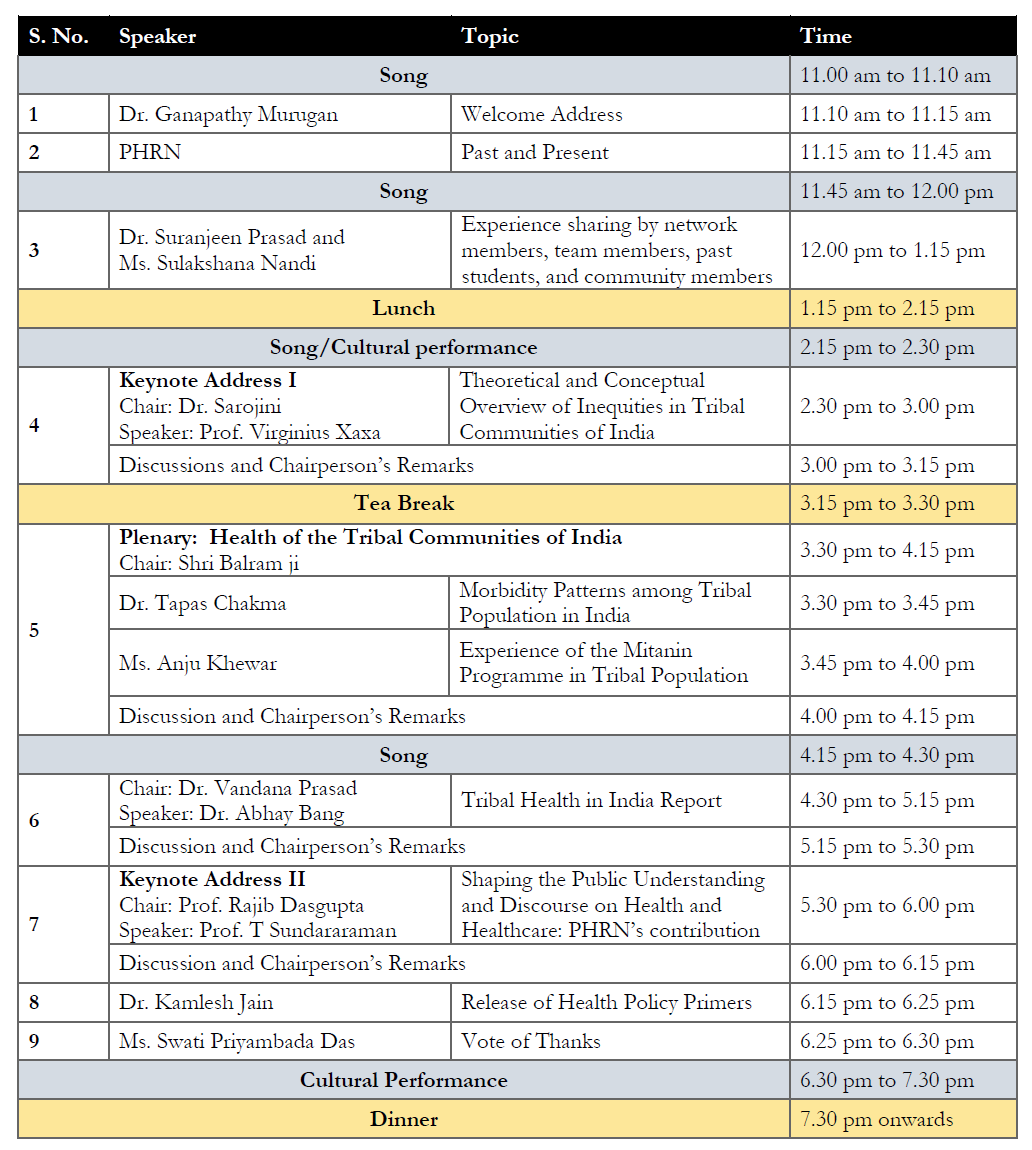 ---