The Azim Premji Philanthropic Initiatives (APPI) has partnered with PHRS to implement a community-based nutrition programme in five districts of Southern Odisha – Rayagada, Kalahandi, Koraput, Navrangpur and Malkangiri through standalone crèches in Particularly Vulnerable Tribal Group (PVTG) and remote non-PVTG areas, as well as some crèches which will be located in the anganwadi centres (AWCs). This programme is aimed at developing a model supported by the Government of Odisha that may eventually be scaled-up by the Government of Odisha itself. The objectives of the programme is to establish and run 150 community based crèches across these districts and to achieve continuity of care between the community (ICDS, ASHA, ANM) and Nutrition Rehabilitation Centre (NRCs) and develop a model of the same for scale-up.

Models of Crèches
There are three models of crèches, which are being opened in a phased manner under the
programme addressing different ground situations. Each model is restricted to one block per district:
1. Anganwadi cum Crèche: Attempts are being made to co-locate the creche within existing Anganwadi Centers (AWCs) involving the ICDS functionaries. While the AWC will cater to children from 3-6 years, the crèche will focus on children aged under 3 years.
2. Crèches in Villages with Particularly Vulnerable Tribal Groups (PVTG) Communities: These crèches address the most vulnerable communities in the state. Certain innovations are required in establishing and running crèches among the PVTGs since the challenges around capacity-building
and logistics are greater.
3. Crèches in Remote Villages/Blocks with Non-PVTG Communities: These crèches are located in remote areas/villages/hamlets of designated blocks with non-PVTG communities.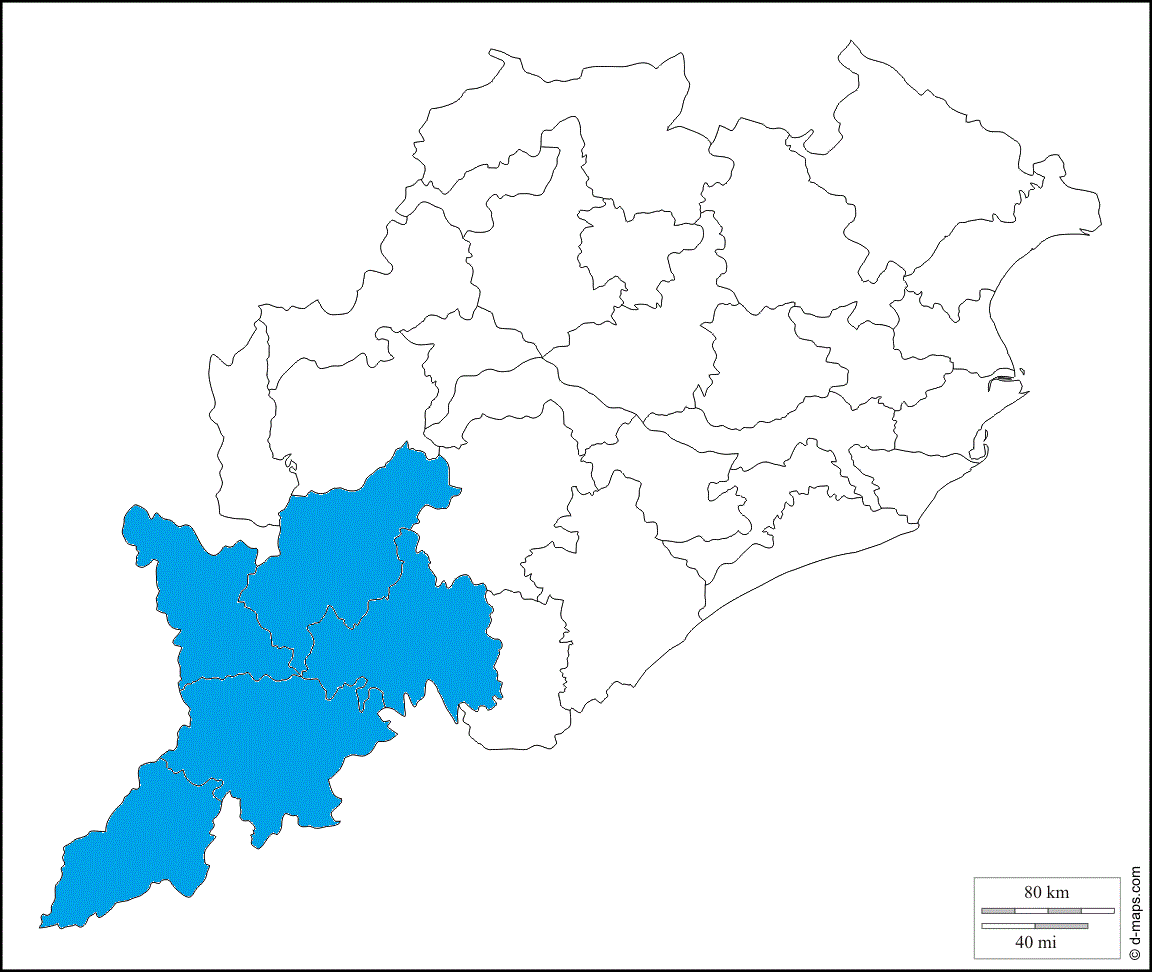 The areas shaded in blue represents the districts selected for the intervention.